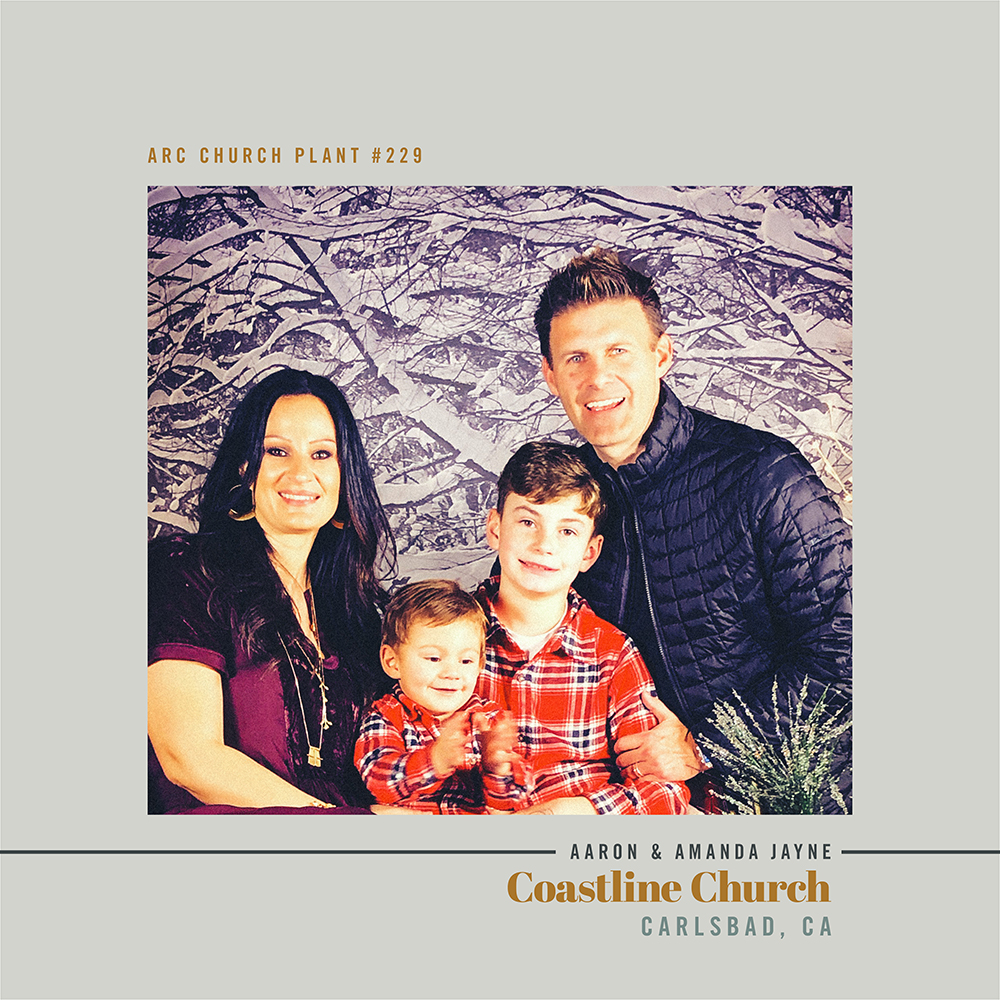 What motivated you to plant your church in the city that you are in?
For years I felt God calling me to the San Diego area, while I was still serving at the Dream Center in Los Angeles. One day, I pulled off the freeway at a gas station. I was in a valley looking over the rolling hills of home, and I said to God, "This is where I want to be." Little did I know that eight years later I would be pastoring across the street from that gas station. I can truly say God led me to this community!
What do you love about your church and community?
It is healthy and filled with people at every stage of their faith journey, including a number of people who have never been to a Christian church. I love their questions and simplicity when looking at faith. I also love seeing the life changes in families, relationships, and people who are taking next steps with God, whether it be salvation or marriage restoration.
What has been one of your greatest moments since planting your church?
Breaking numerical barriers is always exciting because you know each number represents an individual story to God. One of the greatest miracles I have seen—and best moments in my ministry—was watching a couple whose marriage was broken beyond repair come to our church, and through the authenticity of our church, take steps to find restoration and healing. Now this couple is growing into key leadership roles and influencing other people in crisis.
What has been one of the toughest moments you've experienced in ministry?
The first couple years when nothing would grow, yet we felt like we were doing everything right was one of the toughest moments. It was a season when I truly had to learn to depend on and trust in God. Now looking back, I realize God was working on me before He began to bless the church. I had some major issues and developmental needs, and if the church grew, it would have been very unhealthy to my pride and struggles. He held the church back so I could get healthy.
What is the biggest change you've seen in yourself or your church since you planted?
God re-ordered my values from being incredibly success-driven for all the wrong reasons to being at peace with the pace of our growth and who I am personally becoming in Christ. I have learned to find my identity in Christ and not in how quickly our church grows or how large it becomes.
What do you want to share with someone thinking about becoming a church planter?
At the end of the day, people want someone with whom they can trust their soul. Be a man or woman of God and make sure your relationship with Jesus is real. People want to know that you are connected to God and are fighting on their behalf. People can sense spiritual authority, and it makes a huge difference in gaining their trust.
How has being a part of ARC impacted your life and family?
ARC helped my wife and me get healthy and healed by being in an environment that encouraged us personally as much as our church's growth. They loved us first and taught us what healthy ministry and relationships look like. I honestly can say God used ARC to save us in many ways!
Next Article
Previous Article