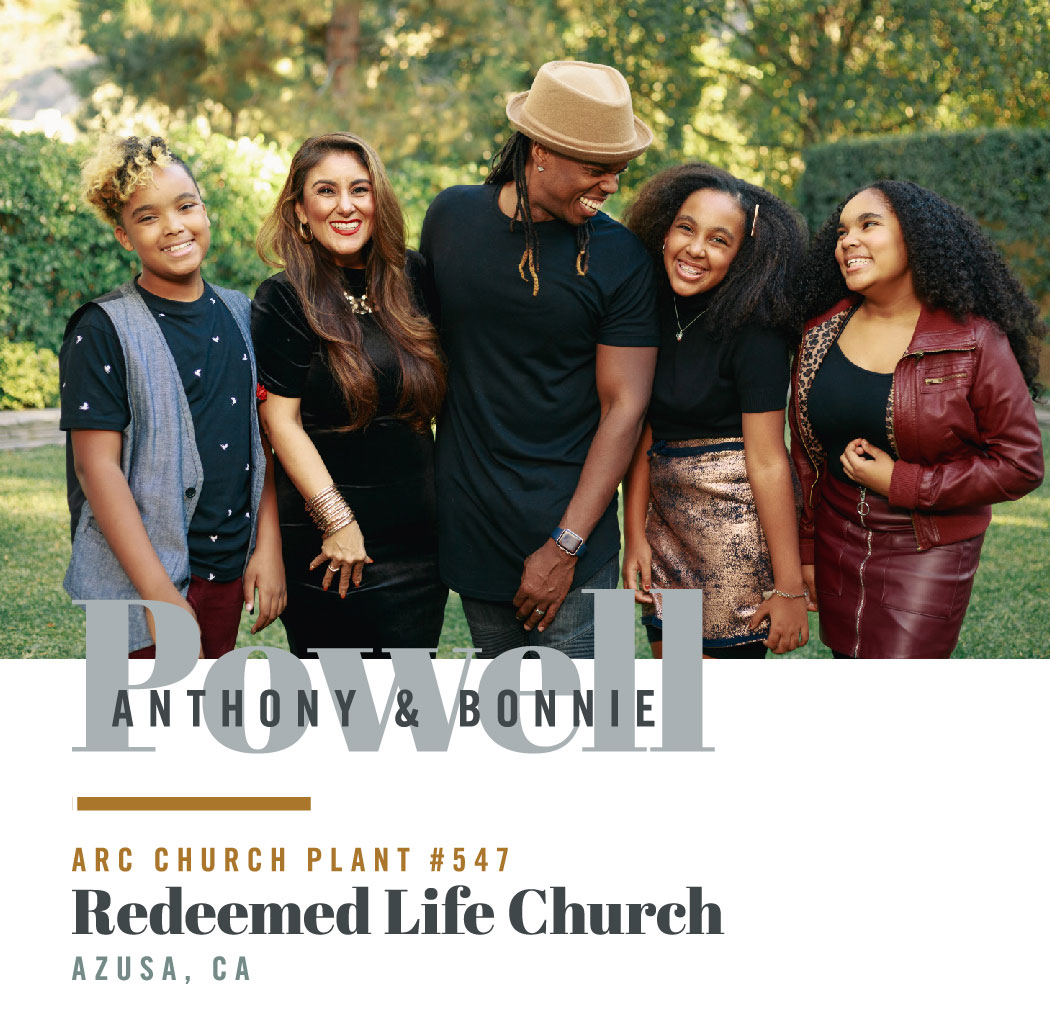 What motivated you to plant your church in the city that you are in?
I was motivated to plant Redeemed Life Church in the city of Azusa because God placed a burning desire in me to be a part of what God was doing in this great city. Azusa is a wonderful diverse community where people from all walks of life come to work, study and play. It's greatest claim to fame is Azusa Pacific University and the cities tie to the Azusa Street Revival. Although it was not the birthplace of the Azusa Street Revival, the city of Azusa at one time had the reputation of being a place that was booming with faith. I knew God wasn't done with Azusa. He wants to see this city become the birthplace of a new revival of its very own. My desire is to contribute to next faith movement that will come out of God's church.
What do you love about your church and community?
Redeemed Life Church is a place where the Spirit of God is showing with glory and power in the lives of those who are seeking him. I've seen His miraculous hand move in families, students, professors, and professionals. The testimonies of God's goodness have spoken out of the mouths of kids, youth, and adults! Stories of hearing, deliverance and breakthrough happen on a weekly basis. God is not playing games in this community. He's changing lives!
What has been one of your greatest moments since planting your church?
In the first year of launching our church I got to see over 120 people make a decision to follow Christ! I get choked up every time I think about it. If that wasn't crazy exciting enough, my wife and I got to baptize our triplets in our church! Those watching didn't know that I was filling the baptismal with my tears. It was one of my favorite all-time moments by far!
What has been one of the toughest moments you've experienced in ministry?
It's never fun to say goodbye. I knew it would be tough to see people that God has allowed us to invest in move one, but nothing could have prepared me for how tough it would be. I love people hard! I refuse to hold back out of the fear of loss. We serve a faithful God who is doing a mighty work in the lives of many. I'm still getting use to God moving the people I love onto new assignments outside of our church community. Finding joy in the release can still be a tough thing for me to do. Yet, I do it and find peace in God through it.
What is the biggest change you've seen in yourself or your church since you planted?
My faith in what God can do through our church and in me has exploded! He has provided in ways that blow me away! I take greater steps of faith today than I ever have in the past. I have a greater confidence in knowing that God always comes through because He continues to do it week after week, month after month, and year after year. We are still here! People don't understand how miraculous that is! God continues to use us in spite of ourselves. He is incredible!
What do you want to share with someone thinking about becoming a church planter?
Fall on your face and seek God every step of the way! Don't look to the endorsement of man if you've already received an endorsement of Heaven. Trust who God is over what you know. Faith will trump resource every time. Put more energy in growing your faith than you do growing your church. Your church cannot outgrow your faith. Work on cultivating a life of ever- expanding faith.
How has being a part of ARC impacted your life and family?
ARC is my safe place. It a strong community to rely on when you've come to the end of yourself and are feeling less than capable. The resources offered, and encouragement given have helped shaped my church. I don't know where I'd be without my ARC community.
Next Article
Previous Article