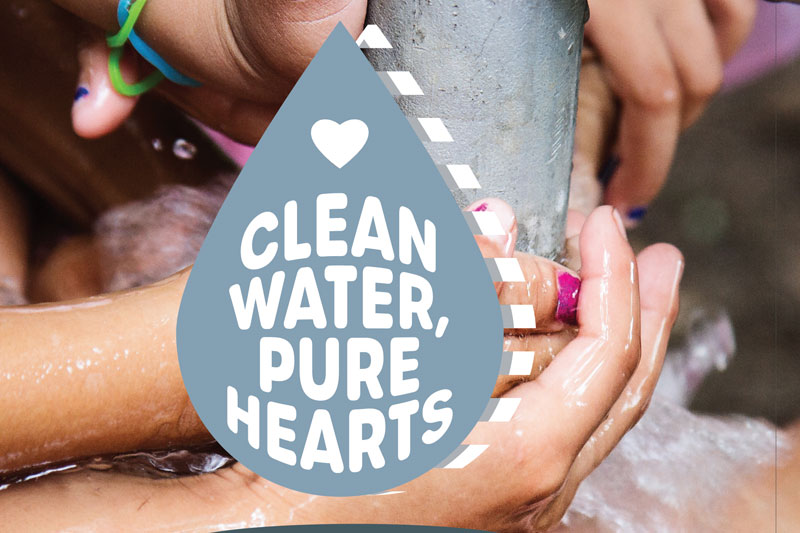 Not only does Liquid Church have a unique name, but it is uniquely meeting the needs of its community, and the world is taking notice. Tim Lucas pastors Liquid Church, which has multiple campuses in northern New Jersey, outside of New York City. The church launched in 2007 with the name Liquid because God calls Himself "The Living Water." Tim never imagined that name would become such a defining theme in the future of the church.
About a year after starting the church, Tim was introduced to an organization that provides clean water to communities around the world. At the time it cost approximately $5,000 dollars to drill a water well in one of these countries. That was a lot of money to them, but Tim began to share this need with his church in hopes that Liquid could fund one well.
"That Monday, a guy from our church came into the office and laid down a check for $5,000," Tim recalls. "He said, 'I was saving this for my new Harley Davidson Softail, but I can't live with myself if those kids are drinking muddy water.'"
Tim shared this testimony the following Sunday. From that point on, more and more families from the one-year-old church began giving money toward drilling water wells. "It went viral," Tim says. "It was viral generosity."
"The special needs community is dying for the love and grace and lavish attention of people who truly care."
That year Liquid funded 17 wells. Tim explains: "We never looked back. Clean water became our signature global cause." Clean water was the catalyst for the outward, community-centered posture Liquid has today.
As Liquid's congregation rallied behind the need to provide clean water to communities, another need arose. This time the need was local, and Liquid Church was ready to meet it. New Jersey has the highest rate of childhood autism in the United States: one in 35. Not only was this need affecting their community, but it had a significant impact on families within the church.
Suzi Soares began attending Liquid with her son Ethan who has autism and is non-verbal. She wanted to take her son to the children's ministry, but Liquid was still a young church and not equipped to take care of Ethan and others like him. Suzi never complained but knew the church could do better.
Liquid began researching curriculums. "Kids with special needs have the absolute ability to understand the Gospel," says Tim. "It may not be in a familiar language, but they have spiritual capacity."
Soon Liquid's Buddy Program took shape. The church began to match every child with special needs to a buddy. Each buddy is trained to handle different situations—for example, if a child has a seizure or can't speak. Tim explains, "Sixty-eight percent of Jesus's miracles are on behalf of those with special needs—those who are blind, crippled, or can't speak. Jesus had this heart to help. We cast that vision, and it shattered the heart of our church in the best way."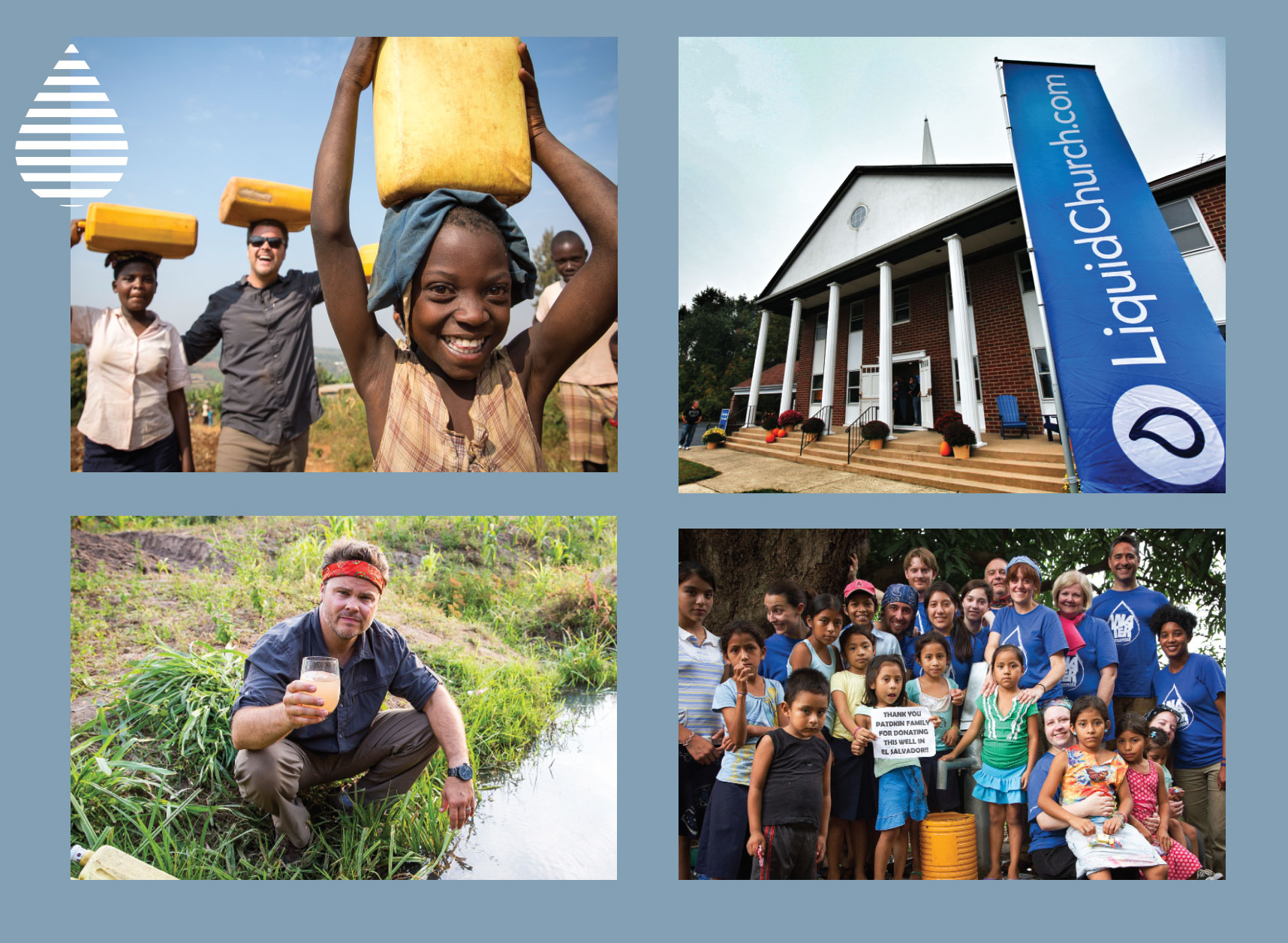 Millennials were the first to volunteer. "They are the justice generation," Tim observes. "They've grown up in inclusive classrooms and inclusive workplaces. The moment we started telling the story of children who wanted to see Jesus, they were ready."
Suzi Soares is now the Kids and Special Needs Pastor at Liquid Church. Her goal for the Buddy Program is that every child be supported, engage with his peers, and feel a sense of belonging.
Grady is a little boy who was born with Down syndrome. His parents tried to attend their local church with him when he was young, but they felt like they were a burden. Grady had a special set of challenges that made it difficult for him to communicate, and the church considered him a disturbance to other kids. His parents heard about how Liquid Church is making room for kids like Grady. They wanted to attend even though Liquid was an hour-and-a-half drive from their home.
Liquid paired Grady with his buddy, Katie. Katie works as a speech therapist, a special benefit for Grady. A few months after his family began attending Liquid, Grady spoke his first sentence to his mom: "I want go to church, please." His parents were thrilled.
"Our dream is that the Clean Water Café be the happiest place on Earth,"
Grady continues to ask to go to church every week and is so happy to see Katie. Grady's family has found a home at Liquid Church. It has given them peace of mind to be able to attend service as a couple and know that Grady is in good care.
"The special needs community is dying for the love and grace and lavish attention of people who truly care," says Tim. Today, about 400 families participate in Liquid's Buddy Program, with more on the waiting list.
Liquid Church brought its passion to provide clean water globally and minister to those with special needs locally together through its launch of the Clean Water Café, located inside the church. It is a full-service coffeehouse, operating Monday through Friday and staffed by adults with special needs.
"The cafe was a natural evolution," Tim says. "Once children with special needs turn 18, their formal education and most social services stop." The U.S. Department of Labor reports that 80 percent of adults with disabilities are unemployed. The Clean Water Café will create a path for those with special needs to be accepted, included, and valued in the workplace. All profits from the café will support Liquid's clean water cause in Africa and Central America.
Robby Brooks has become a familiar face not only at Liquid Church, but at the Clean Water Café. Robby has Down syndrome. He started volunteering on the greeting team at the church, distributing programs at the door. He also helps take care of volunteers and preps and organizes things behind the scenes. His father, Dave Brooks, is the Executive Pastor at Liquid. Robby's parents have always wanted him to love Jesus, be productive, and make a difference. In 2020, Robby became the Clean Water Café's first employee with special needs.
"It may look a little different, but people with special needs have skills and abilities and can contribute," Tim says. "They'll probably offer a lot better customer service than most." The café will provide up to 30 local jobs and create a culture where learning differences are appreciated and celebrated.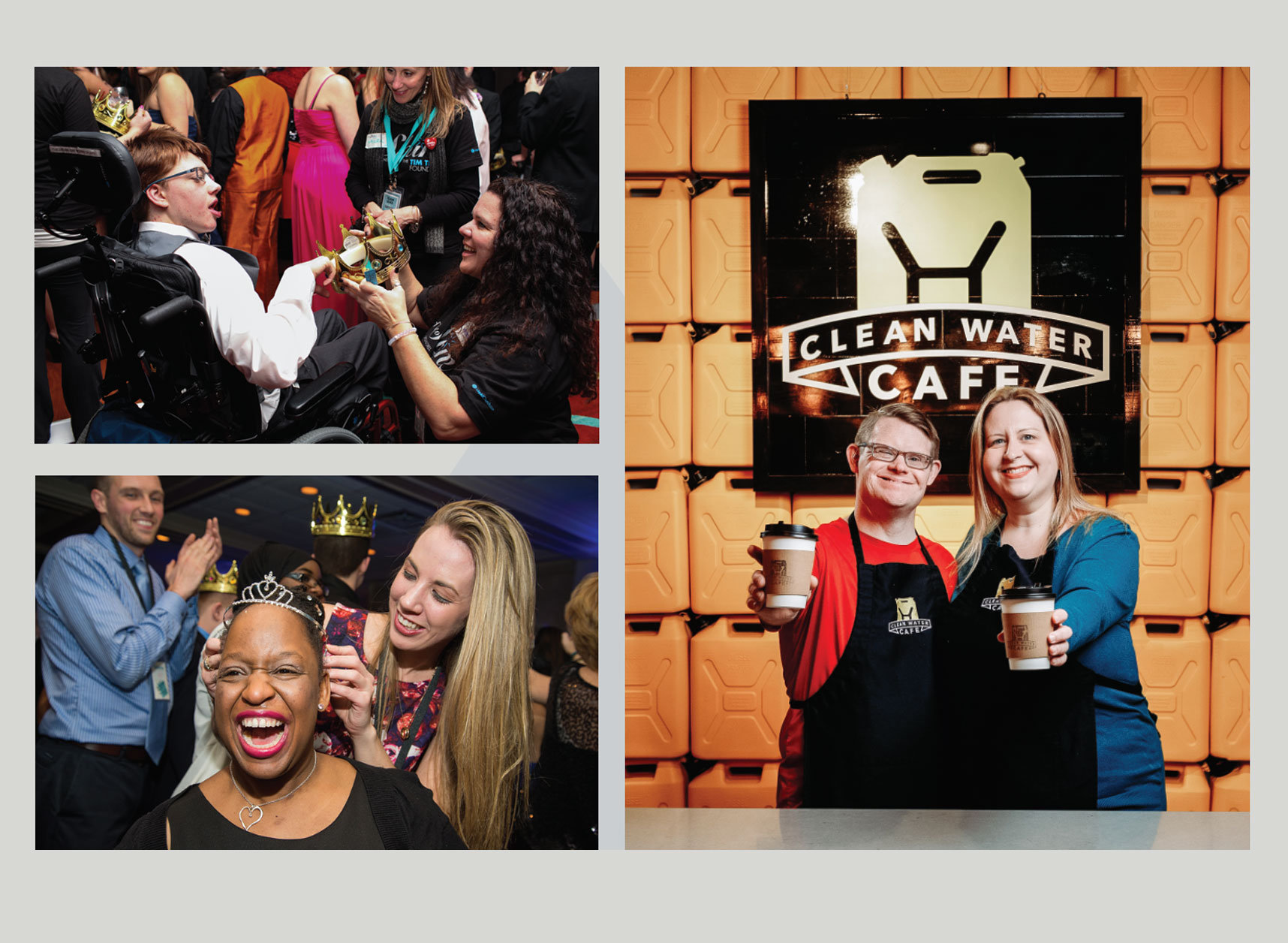 Stop by the café each day at 2 o'clock if you want to get in on a little karaoke. "Our dream is that the Clean Water Café be the happiest place on Earth," Tim explains.
Other churches have contacted Tim and Liquid Church to learn how to grow their own special needs ministries. Tim recommends starting with a standalone event like Night to Shine. Liquid Church recently hosted its sixth Night to Shine event with the Tim Tebow Foundation. Night to Shine is a fun prom night experience, centered on God's love, for people with special needs ages 14 and older. This year Liquid held two Night to Shines, back-to-back, to accommodate the more than 800 guests with special needs who attended.
A monthly Parent's Night Out, or respite night for parents of children with special needs, could be an intermediate transition to special needs ministry. Liquid offers parents a place to bring their children (from infants to 13-year-olds) for three hours of free childcare. These parents can go out alone while their children enjoy a safe and life-giving environment at church. Tim says, "We want our church to be a blessing to the city. We've had families whose first attendance wasn't Sunday morning, but a Friday respite night."
Once you have buy-in from your church volunteers, the natural progression is to start a one-on-one program on Sundays. Tim admits that not every program was an instant success; they made mistakes. "When we started we were just trying to get enough volunteers to make Sunday happen," Tim explains. "Most churches have the heart for special needs ministry, but they don't have the manpower in terms of volunteers."
Liquid Church's local passion is special needs ministry, but the focus might be different for other churches. Tim says, "It's our privilege and passion to serve people with special needs. Your church has a unique DNA, and God planted you in a city where there's an underserved people group." Tim encourages pastors to explore the needs in their communities and the heartbeat of their churches, and to understand that volunteers are the ones who make the most impact.
—
To learn more about Liquid Church and its programs, visit liquidchurch.com.
Next Article
Previous Article