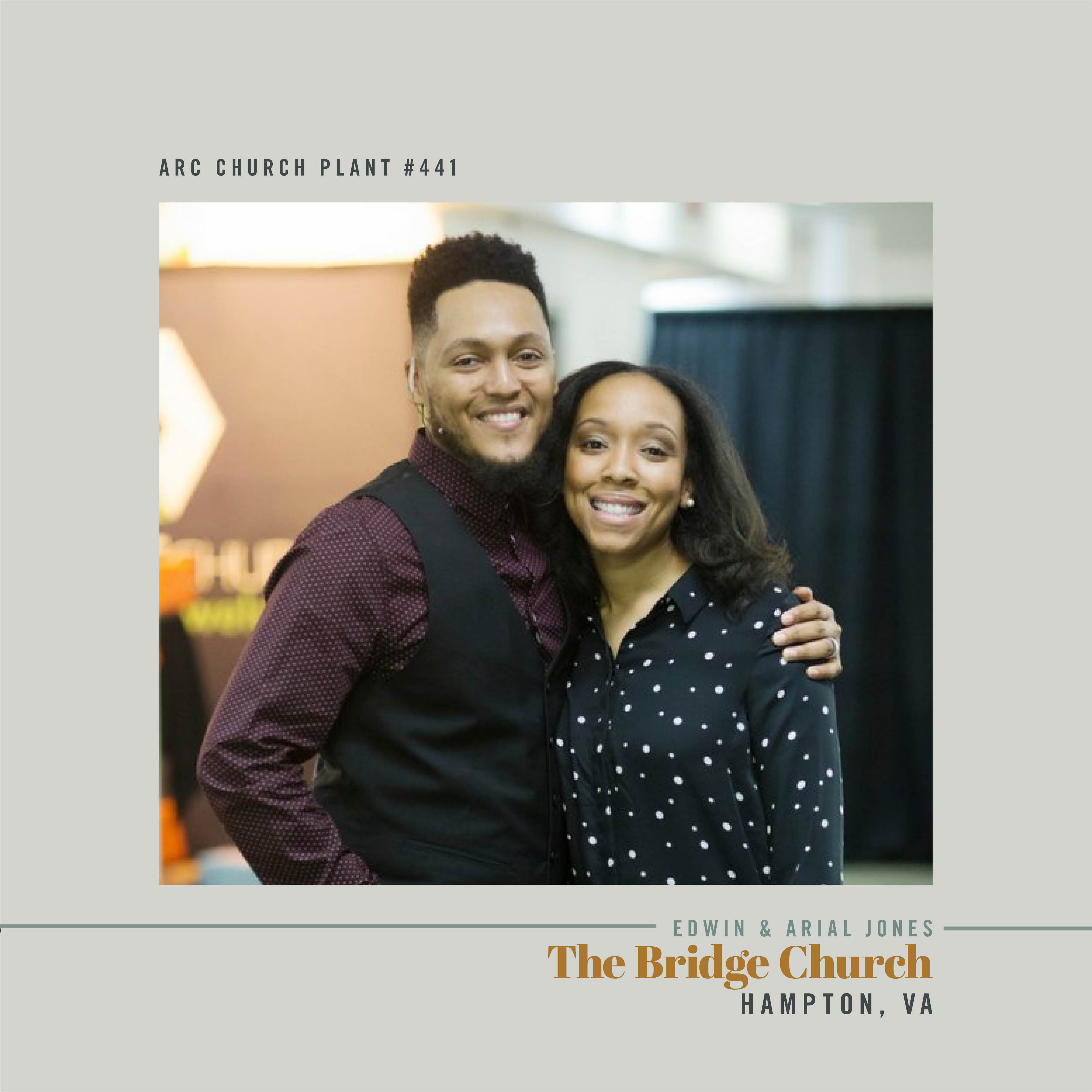 What motivated you to plant your church in Hampton?
Hampton is a very diverse city, but in many ways a divided city. We believe God called us to plant a church that gives people a glimpse of heaven—a church that is made up of people from all walks of life and experiences. Revelation 5:9 talks about how people from every nation, tribe, and tongue will be gathered together to worship Jesus. We believe that our church is called to tear down dividing walls and build a bridge for people to experience the life and unity that Jesus gives.
What do you love about your church and community?
I love the fact that our church is diverse across ages, ethnicities, and cultures, which is something that we also see in our community. I love that our church has a heart to impact our community not just spiritually, but by meeting tangible needs, too. We believe that our community should be better because of our church's presence.
What has been one of your greatest moments since planting your church?
Towards the end of 2017, a growing church in our city was transitioning to a larger facility to accommodate its needs. The pastor offered us the opportunity to move into their former building as they were moving out of it. On April 1, 2018 (Easter Sunday), we moved into what is now our permanent location. That moment is special because we weren't striving for it. Even though our dream was to eventually find a permanent location, our aim was to be faithful where we were as a portable church and to let God accomplish this vision in His time.
What has been one of the toughest moments you've experienced in ministry?
In 2016, the church was about a year and half old, and things were going well. However, in February of that year, one of the church's young families—who was on the launch team and close friends of our family—suffered the tragic loss of their baby on the day he was born. Walking with this family through that dark and difficult time was painful. We never expected to be officiating the funeral of a newborn at any point, but especially not within the first few years the church was planted.
To this day, that experience was one of the most difficult times not only in pastoring, but in all my years of ministry. Since then the family has known some healing and has been blessed with a second child who recently celebrated his second birthday. This dark time helped my wife and me grow exponentially, which has shaped our leadership today.
What is the biggest change you've seen in yourself since you planted?
Since we planted our church in 2014, my faith has grown immensely. I've learned to believe God for more—to not settle nor be comfortable with mediocrity. When it comes to believing God for something big, our mantra is why not?
What do you want to share with someone thinking about becoming a church planter?
Some of the greatest wisdom I received from my mentor and pastor when planting our church still speaks to my wife and me to this day: "Be you." I'm a firm a believer that God can't bless what you pretend to be. In a world filled with so much artificiality, authenticity stands apart. God has uniquely designed and anointed your family and you to transform the city where He is calling you to plant.
How has being a part of ARC impacted your life and family?
If it weren't for God connecting us to ARC, our church wouldn't be what it is today, nor would our lives. Because of ARC, we are equipped not only to do ministry at a high level, but to do life at a high level. The relationships we've built with people during the past few years through ARC have been refreshing, timely, and enriching. Thank you to the lead team and staff for all you do. Our family and ministry are better because of it, and we're proud to call ARC our tribe and family!
Next Article
Previous Article