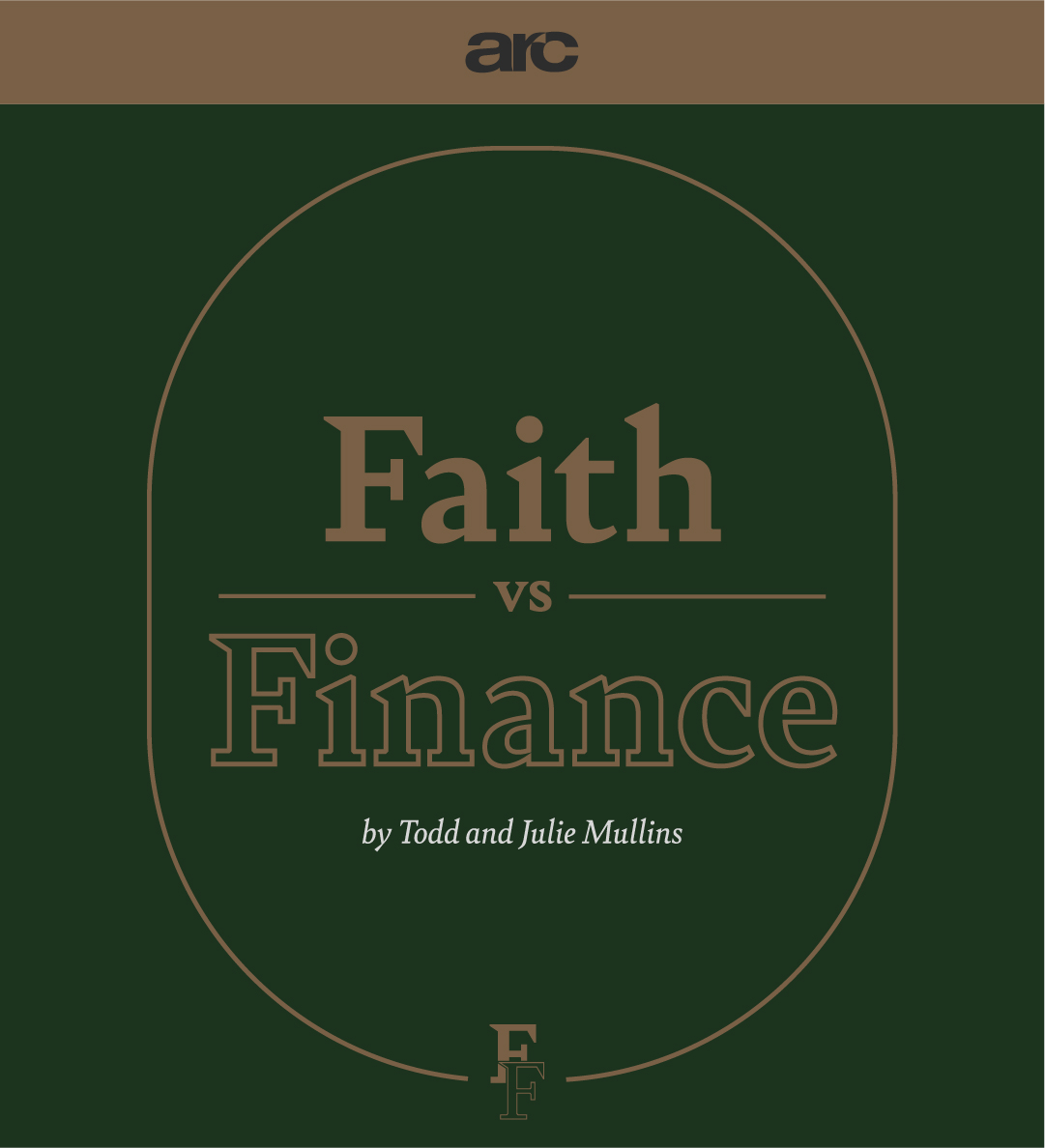 In ministry, finances always seem to be an issue, whether you're starting a church, trying to hire a staff member, or advancing your vision. Sometimes it can feel like faith and finance are competing. The question is—how do you navigate the two? How do you integrate them? Instead of looking at faith versus finance, maybe it's time to consider faith and finance. It's not a question of either/or; it's both/and.
But the two sometimes cause tension, right? We have big dreams of what we know God's calling us to do, and then we are faced with the realities that are in our bank account. If you can manage and master this tension, you will experience expansion and growth, personally and as a church.
Here are a few tools we've learned along the way that have helped us to master this tension of faith versus finance.
Principles
Choose to be wise and start looking for insight in Scripture. We've learned along the way to look especially for God's principles of stewardship when considering our church and personal budgets.
We know from God's Word that God calls us to give first, right? We are always going to ensure that we give, and that we're faithful to give. Give the first ten percent, save next, and then spend. It's only after those first two practices occur that we begin spending.
Prayer
God wants to speak to you. He wants to guide you. And if you are in spiritual leadership in your church, He has a specific vision and a word that He wants to give you. Jesus said, "My sheep know my voice." As His sheep we want to hear His voice.
And as a senior leader, you must have that sense of "Godfidence"—that God is breathing on this word, and He's leading you into this calling so that when you step up, you say, "I heard from the Lord on this. God is guiding us to do this."
People
You must have the right people around you when you're making these decisions. You must bounce ideas off the right counsel. Proverbs 15:22 says that "plans fail for lack of counsel, but with many advisors they succeed." You must have the many advisors. Bringing them along in the process helps you make better decisions today.
We know our leaders can't take people places that they haven't been. This principle goes for every area of ministry—spiritually and in generosity. If you invest in people and help them get where they need to go, when you're casting vision for something, these people are going to parrot what you say because they have the heart behind it. So spend time on them.
Perspective
Know where you are, where you've been, and where you're going—that's what perspective is. You must have this understanding. Most people do not have a clear understanding of where they are financially. We're talking about faith, not blind faith. The Bible says watch and pray. You're going to pray in faith, but you're watching what's happening. You must understand where you are so you can get where you want to go.
Putting these principles in practice will take you to a place of freedom to be able to step up and obey God; do what God is calling you to do; and be that life-giving church in your city, your community, and beyond in Jesus's name.
—
Todd and Julie Mullins are members of the ARC Lead Team and pastors of Christ Fellowship Church, a multi-ethnic congregation gathering in several campuses throughout South Florida with more than 28,000 in attendance each week. To listen to this ARC Conference App Session in full, visit media.arcchurches.com.
Next Article
Previous Article