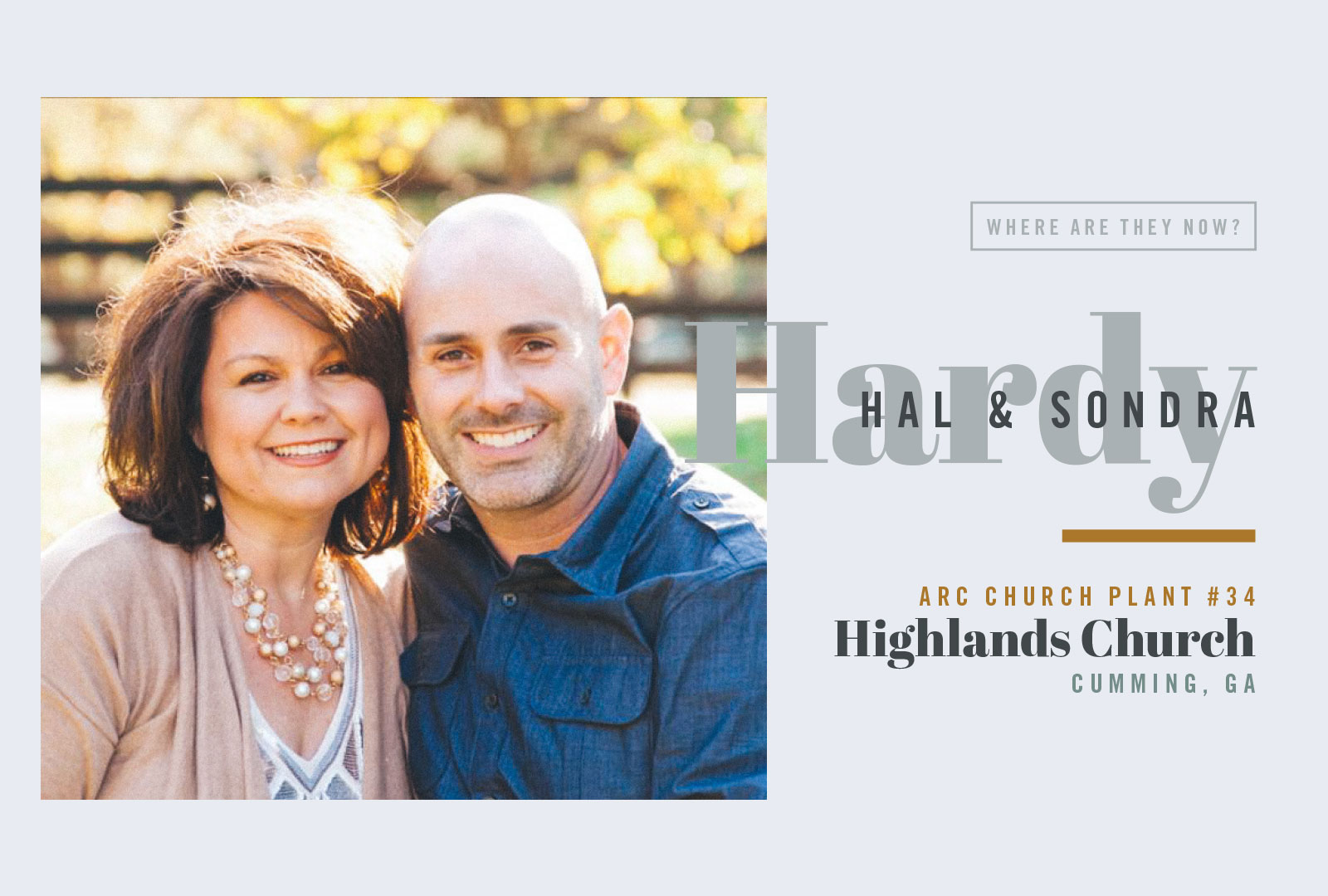 What motivated you to plant your church in the city that you are in?
We started by looking at growth trends of metro Atlanta, but soon hit dead ends. I was sharing my frustrations with Billy Hornsby over lunch, and he challenged me with this thought: "Don't start with growth trends and metrics but begin by asking the Lord to give you a supernatural love for a city, and when He does, call me… and I'll help you plant that church." Still today I love where I live. I love the people in our city. I couldn't imagine living anywhere else.
What do you love about your church and community?
I love that when we dismiss at the end of our worship services, people stay for a while and hang out. Our lobby looks like Grand Central Station even during the different worship services at times. At first you might mistake it as "southern hospitality" (which is a real thing, by the way), but after a while you'll realize that folks here at Highlands genuinely enjoy being with their friends at church. My favorite quote from a Highlands member is: "I used to come to church and look for a seat. Now I come and look for my friends."
What has been one of your greatest moments since planting your church?
I've had the honor of baptizing both of my daughters in our church. Also, I've had the privilege of serving with my parents, who were on my launch team. To this day you can find them serving on our Dream Team on Sundays.
What has been one of the toughest moments you've experienced in ministry?
Last year our first Dream Team member unexpectedly died. The day after Thanksgiving his wife discovered he had passed in his sleep. As a pastor, I've officiated funerals for years, but this man was a fixture in our church. He was in one of my men's small groups. Our church responded amazingly and rallied behind their sweet family. Today on Sundays, I look over my right shoulder, and his wife and daughters are still there worshipping. I miss my friend.
What is the biggest change you've seen in yourself or your church since you planted?
I was so naïve when we planted. I thought when we hit "that number," purchased the building, acquired more property, or planted a new campus, then I would be happy. For all the young bucks out there, here's the truth: It's about enjoying the journey. Celebrate the wins, no matter the size. Thank God for the lives that are impacted under your care and leadership. Celebrate your friends whose churches may grow faster than yours for a season. Joy is a choice that you make every morning. Don't wait for a feeling—make that choice today.
What do you want to share with someone thinking about becoming a church planter?
If you can do anything else in life, then do that. But if you can't, then be bold and obey God. Also, ask yourself, "Am I called to plant a church, or am I called to pastor an existing church?" Church planting may sound stylish, sexy, and adventurous. But it's not a job or something you "try." It's a calling. If you're not a workaholic, entrepreneur, self-starter, gun-slinger, huge risk taker, and highly pain tolerant, then seriously consider other options. I hope I didn't talk anyone out of planting a church. But if I made you hesitate, then that might be a sign to reconsider.
How has being a part of ARC impacted your life and family?
My wife, Sondra, our daughters, and I have never felt alone on this journey. We were ARC plant number 34, and even in the early days, we had a circle of friends—a tribe—to call home to. My family is committed to being the same for the next generation of church planters.
Next Article
Previous Article