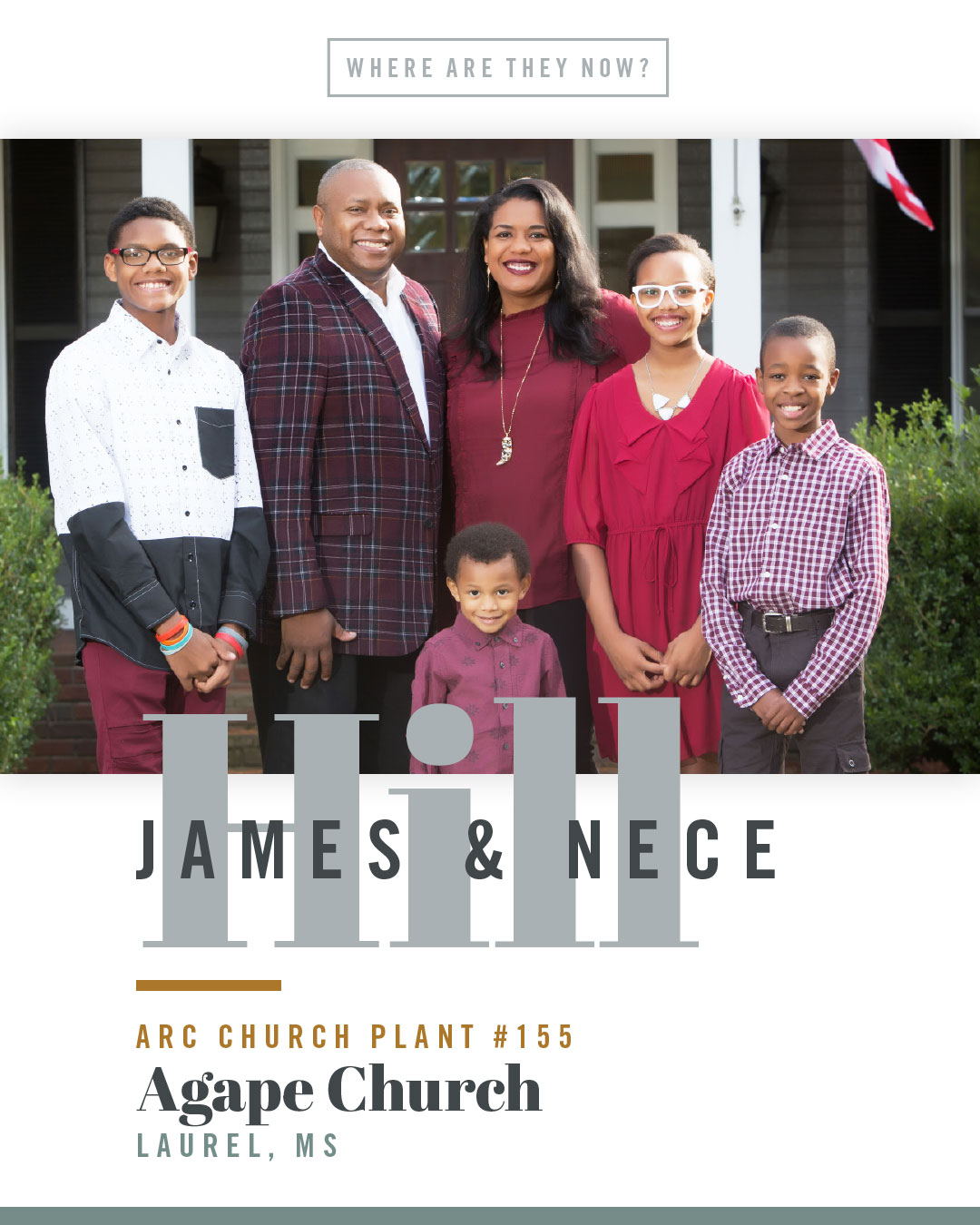 What motivated you to plant your church in the city that you are in?
My family is from the Laurel/Jones County Mississippi area. Nece and I always felt the Lord was calling us back (even though we never lived here) to plant a church that would "look like heaven." Agape had to be a multi-ethnic, multi-generational, in the deep south, that didn't just attend church together but genuinely loves and cares for one another. This would open the door for our church to impact the community in a positive way beyond the "four walls" and show the powerful, unifying power of God in a place where most of the nation would think it to be impossible.
What does health look like for your church?
We are eight years old now, and honestly, it has taken several years to realize what health looked like for our church. We were so focused on making sure the church worked and didn't close that health for the first four years meant the bills were paid, I could draw a salary to feed my family, and we avoided any major expenses with our building that could wipe out our savings.
Now, health is defined in the answer to several questions. Have we handed the vision of the church off to faithful, next-level leaders? Do we cultivate a culture of control or growth? At this stage, you can't have both, and we better choose the right one if we're going to exist as a church years from now. Are we making disciples who are growing in the relationship with God and the call He has on their lives?
What has been one of your greatest moments in ministry, or what is one that stands out most to you?
Recently, our downtown association (Laurel Main Street), recognized Agape Church as "THE ONE – Volunteer of the Year" award winner. This award was given in recognition of seven years of service to the downtown community and vision of Laurel Main Street.
This award meant so much because it was a team win for our entire church. It was an acknowledgment that we could demonstrate the love of God for our community by serving it with excellence. We have been called a catalyst for our downtown revitalization effort as well as a light in our community. All of this has been accomplished by a multi-ethnic, multi-generational church in southern Mississippi.
What have you learned about yourself as a leader and/or pastor?
I was an associate pastor for 13 years and I totally underestimated the leap from the No. 2 seat to the No. 1 seat as the lead pastor. I underestimated the level of spiritual warfare involved with serving as a pastor/leader. I don't know who said it first but the statement "new levels, new devils" spoke a true word!
I've learned that my wife and I are called to Laurel/Jones County. That's important because when difficulties come (and they most definitely will), knowing that God has positioned us gave us the fight needed not to give up on our assignment. I would literally say out loud, "I don't know about anyone else but Lord, I know you called me here. You have given me a heart for this place and You have not told me that my assignment here is done… so, we're stayin' and standing by faith and the power of Your Holy Spirit." I learned that I had what it takes to stand in the midst of a storm.
What would you share with someone thinking about becoming a future church planter?
You (future church planter) know that you are called to plant a church, no doubt. Make sure that you are called by God to the city/community that you are considering and that you have not called yourself. You owe this to yourself, your family, your future congregation and to ARC. Knowing you are called gives you the staying power that will outlast the difficult challenges.
Keep a journal of your God encounters that confirm your calling during this process! You will need to refer to them during your faith fights. When David's brothers told him that he could not go out and fight Goliath, he reminded them that the Lord had allowed him to kill a lion and a bear and this "uncircumcised Philistine" would be defeated too. That journal will serve as your reminder of the past victories that the Lord has given you along your journey as well!
How has being a part of ARC impacted your life and family?
We could not have planted Agape Church without the training, financial support, and relationships that we made through ARC! It was an encounter with the founder of ARC, Billy Hornsby, that really confirmed our calling to Laurel. ARC challenged us to defined the "why" behind every "what" and that is a major key to planting a life giving church and impacting your city/community with the power of the Gospel. We are better pastors because of the relationships that we have been able to build in ARC!
Next Article
Previous Article