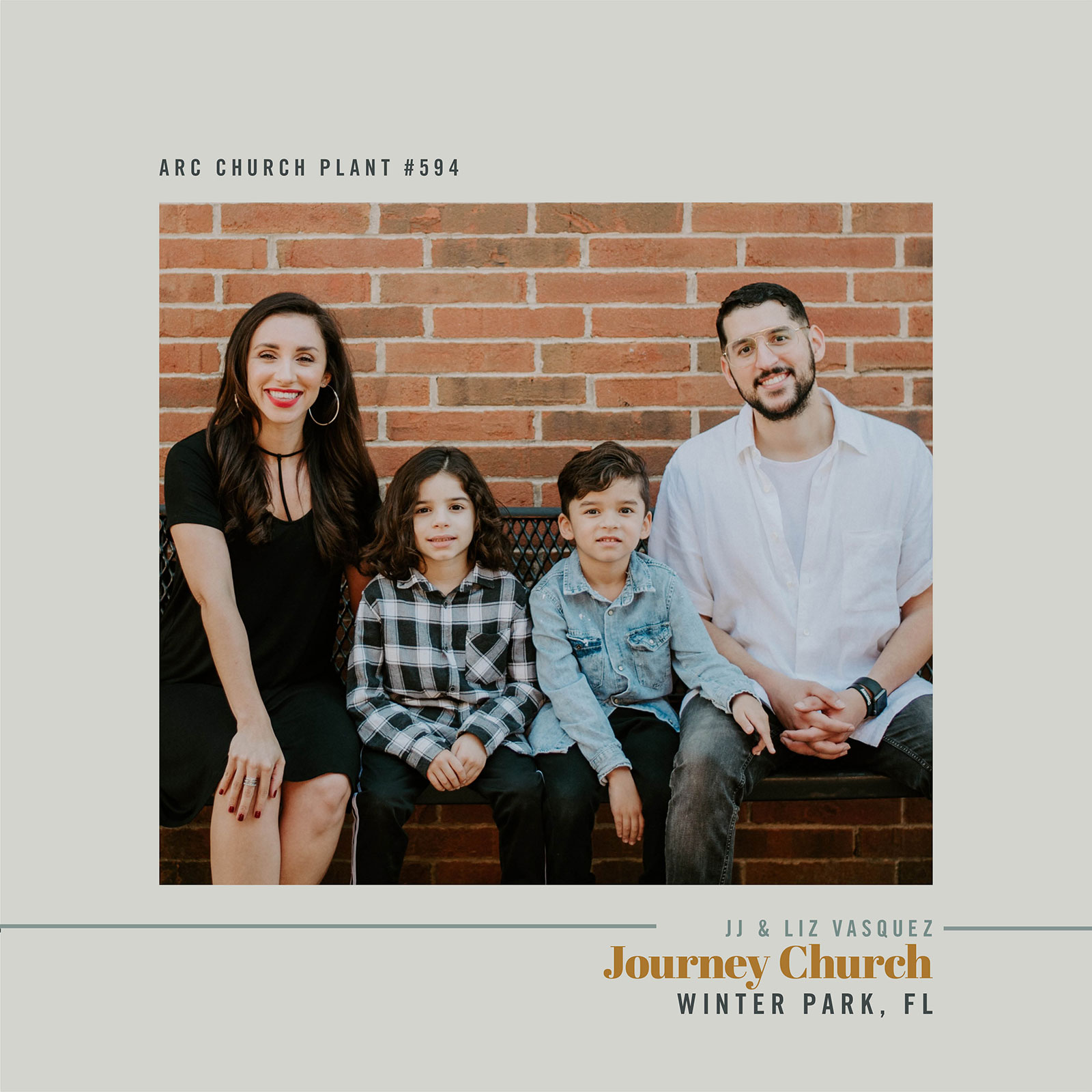 What motivated you to plant your church in Winter Park?
Our motivation is strange, to be honest, because I'm not a big "dreams" guy. After my wife and I felt the call to plant a church, the next obvious question was where? We knew Central Florida was the region, but that's a big area. We prayed about it. One night I had a dream in which a mentor said: "Go to the city of Winter … ." Then my alarm went off.
Liz and I circled the four cities that started with the word Winter in Central Florida, and spent the next month driving through each of them. When we got to Winter Park, we felt the call immediately. We scheduled a visit to meet with the assistant principal of the school where we wanted to launch, and he knew us! We couldn't move in for twelve months, but because of this divine connection, he committed to reserving the space for us for the entire year. This was the last piece of confirmation we needed.
What do you love about your church and community?
I love the culture of our church and the joy that everyone brings each Sunday. I love watching people push cases in the rain, excited that they have an opportunity to serve others. I love the fact that our community is affluent, yet hungry. People in our area have means, which you would think may dissuade them from the things of God. But their wealth only highlights their poverty. It's pretty cool to see them worship.
What has been one of your greatest moments since planting your church?
The stories are the greatest moments. Sometimes I go to bed at night, and it all feels surreal. You want to start a church, and you hope it changes lives. Then you discover through emails and direct messages that it really is! Marriages are being restored. People are breaking free from their addictions. My sister, for whom I've prayed and fasted for more than three years, gave her life to Jesus on the last of our 21 days of prayer and fasting this year. It's unbelievable what God will do if you simply obey.
What has been one of the toughest moments you've experienced in ministry?
On Sunday, January 1, 2017, because of the combination of a hurricane-level storm and New Year's Day, we had our lowest attendance ever as a church. That day I learned that if your joy is attached to attendance, your joy is unstable. That day made me appreciate every Sunday after it. It also made me re-establish my priorities.
What is the biggest change you've seen in yourself since you planted?
My faith is higher than it's ever been, and I've served God my whole life. There's something about endurance—so many people quit when it gets hard. But it isn't until the end of the tunnel when God shows His faithfulness and strength. When you make it out, you realize He was carrying you the whole way and will continue to carry you through the next one.
What do you want to share with someone thinking about becoming a church planter?
Get connected. We are much further on this journey than we would be had we decided to do it alone.
How has being a part of ARC impacted your life and family?
It's meant everything to us. My wife and I have a great community of friends we can walk with, and pacesetters who pave the way. We couldn't have done this without them.
Next Article
Previous Article