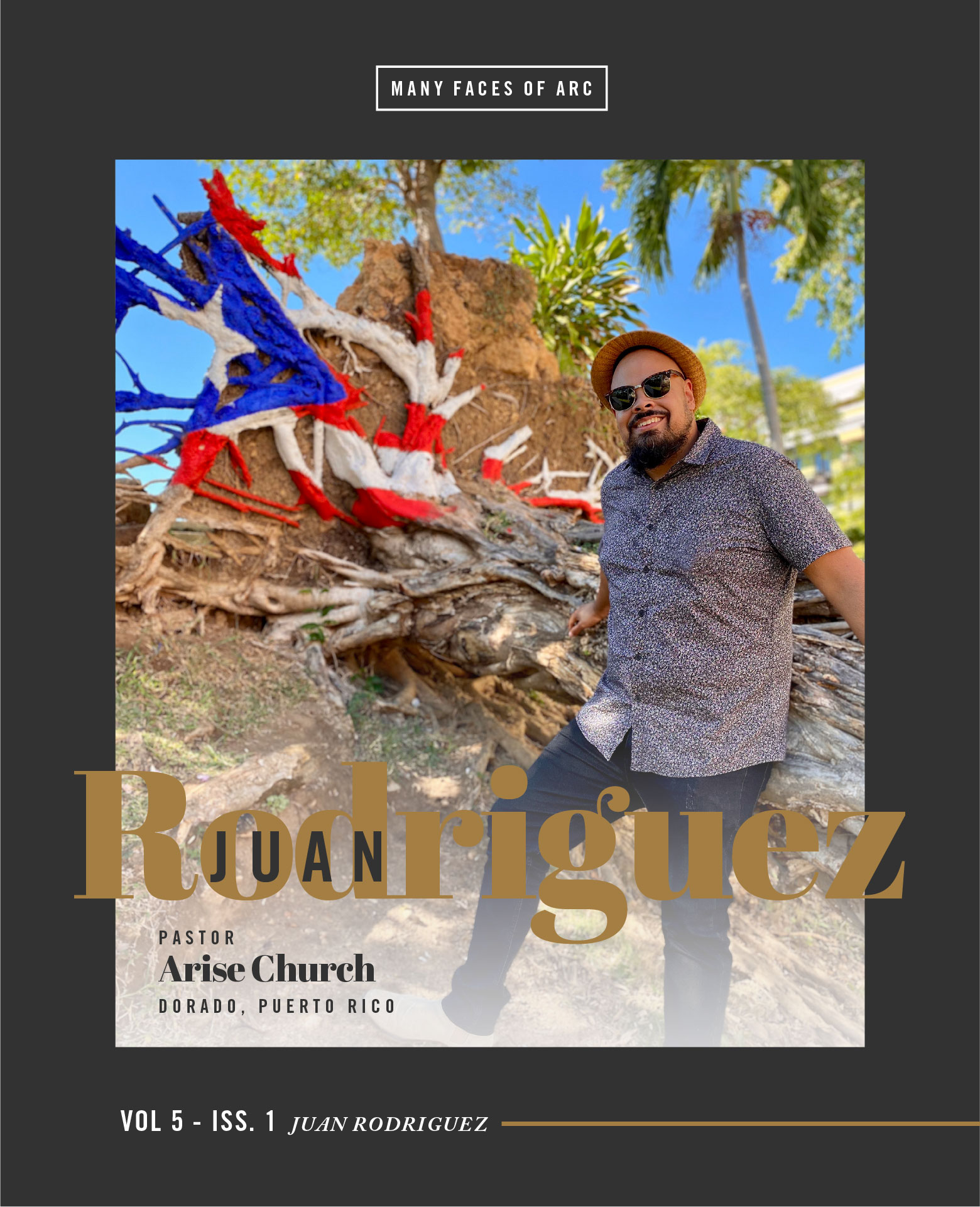 Describe yourself in three words.
Joyful
Boricua
Líder
What advice would you go back and give yourself 15 years ago? Why?
If I could go back 15 years and give myself advice, it would be: Don't take your failures seriously. Many times I would get stuck in the muck of my failure, not seeing how much God was teaching me from it. Now I can look back and see that everything I perceived as a failure has been a springboard to what God is doing now.
 What is the craziest thing you have ever done?
Moving to Puerto Rico to launch Arise with my family is the craziest thing I have ever done. Although both my wife and I are originally from Puerto Rico, we could have picked an easier place to plant. During the pre-launch phase we experienced the following: 14 days of protesting that paralyzed the island and forced the governor to resign, a hurricane that canceled our largest fundraising event, more than 1,000 earthquakes in the southern part of the island, and a shoot-out in front of our building three days prior to launch. But God confirmed our crazy adventure when, on launch day, we packed the house with 262 people, 27 of whom made decisions for Jesus. We love being crazy!
Next Article
Previous Article