An Interview with Pastor Jimmy Rollins
For as long as he can remember, Pastor Jimmy Rollins has had a passion for helping people. He grew up helping his parents who were the Executive Pastors of their church, formerly Living Waters Worship Center, but now i5 City outside of Baltimore, Maryland. As he began to see the needs in his city, he knew ministry had to be real. It had to be tangible, and the church had to do something to meet the needs of their community. He wanted a church that wasn't just in the city but for the city.
"What would it look like if the church were the tangible hands and feet of Jesus? Where people could touch hope, feel hope, and experience hope," said Jimmy. Jimmy and his wife Irene built their vision for i5 City around Matthew 25:34-40 (nkjv).
Then the King will say to those on His right hand, 'Come, you blessed of My Father, inherit the kingdom prepared for you from the foundation of the world: for I was hungry and you gave Me food; I was thirsty and you gave Me drink; I was a stranger and you took Me in; I was naked and you clothed Me; I was sick and you visited Me; I was in prison and you came to Me.'
 Then the righteous will answer Him, saying, 'Lord, when did we see You hungry and feed You, or thirsty and give You drink? When did we see You a stranger and take You in, or naked and clothe You? Or when did we see You sick, or in prison, and come to You?' And the King will answer and say to them, 'Assuredly, I say to you, inasmuch as you did it to one of the least of these My brethren, you did it to Me.'
In this scripture, the needs pointed out are food, water, shelter, clothing, and care. These became the lanes for how i5 City was going to meet the needs of their community. The "i" in their name stands for impact and the "5" are these five pillars.
Every Saturday, i5 City volunteers provide food distribution to their city. They have a mobile food pantry to serve areas of their city labeled as "food deserts." These are communities that have limited availability to fresh fruit and vegetables, usually found in impoverished areas. This is largely due to a lack of grocery stores, farmers' markets, and healthy food providers.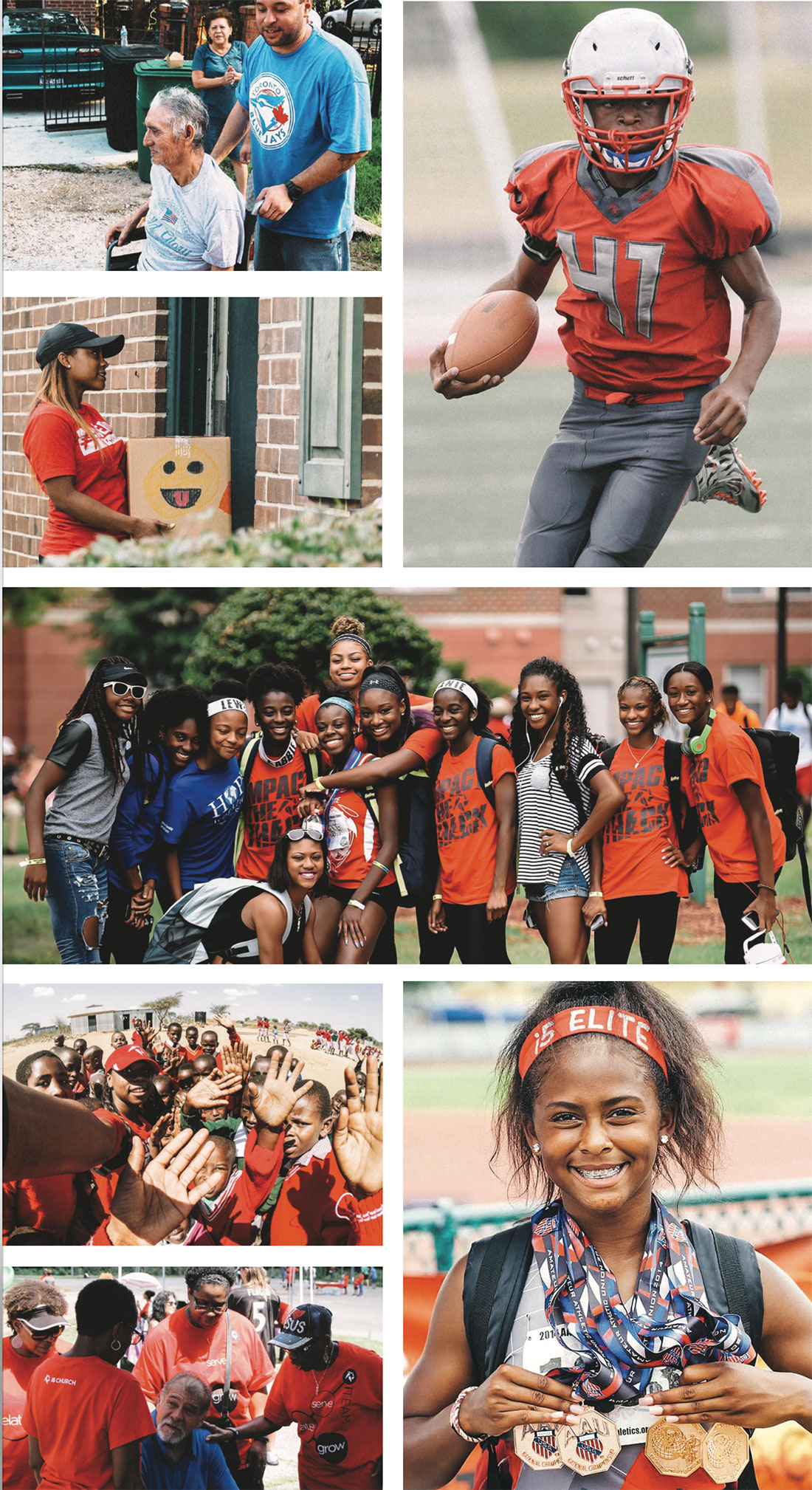 i5 City has mobile service units that they use to bless the homeless. They can prepare meals on-site and the unit is equipped with showers for people to use. Every Sunday, i5 volunteers pick up people who don't have a way to get to church and use these resources to provide a meal and a shower so they feel comfortable and dignified as they attend church.
"Would the community miss us if we were gone? That will tell you a lot. For us, we want to be practical and consistent, to earn the trust of those in need. We want them to know they can count on us to be there," said Jimmy.
Another outreach of i5 City is i5 elite. i5 elite is a sports club that focuses on building young people into superior athletes, cultivating a desire for excellence in education, and developing valuable life skills.
Jimmy and Irene wanted to use their passion for young people and athleticsto change the way they get people to church. Instead of just inviting people to church, they built relationships with the community through i5 elite and in turn, families started attending i5 City.
The program started as a track club with eight kids and has grown to more than 400 young people, ages 6–18, who participate in track and field and football. These athletes are excelling on and off the field, and these 400 young people represent 400 families who have now experienced the culture of i5 elite and for many, i5 City.
Faye Johnson's grandson was a runner with i5 elite. He and his mother, Faye's daughter, had begun attending i5 City. They invited Faye to church with them. The service was very different from the traditional church background she had come from, but she chose to embrace the words that were being sung and not the method or the volume. Through i5 City, she dedicated her life to Jesus and began to serve.
Faye said, "i5 City has helped me regain my passion for serving Christ and being in church. This church is actually going out and serving the community. That was something I longed for in a church but never found until now."
Through i5 elite, this family got in Church and is serving God. For Faye Johnson, she not only found a church home, but she also found a church family. When she was diagnosed with terminal cancer, she knew she was supposed to keep serving. "God told me, He'll heal me as I go," said Faye.
She continued to serve while receiving chemo; she continued to serve as her hair fell out; she continued to serve when she became physically weak; and she continued to serve when doctors told her she only had two months to live. She kept serving, and God healed her. Faye Johnson believes she was able to receive God's healing power because of her faithfulness
to serve, which all started when she was introduced to the church through a sports outreach program.
Jimmy believes that he doesn't just pastor his church, he pastors
his city. The needs of his city are his business. "My hope is to encourage other pastors to think about the needs of their city and to partner with local politicians, education departments, city officials and find out what are the
gaps that the church can help fill," said Jimmy.
"For i5 City, we are more than a church. We are an outreach powered by a church."
—
This article was originally published in the ARC Magazine April 2018.
Next Article
Previous Article