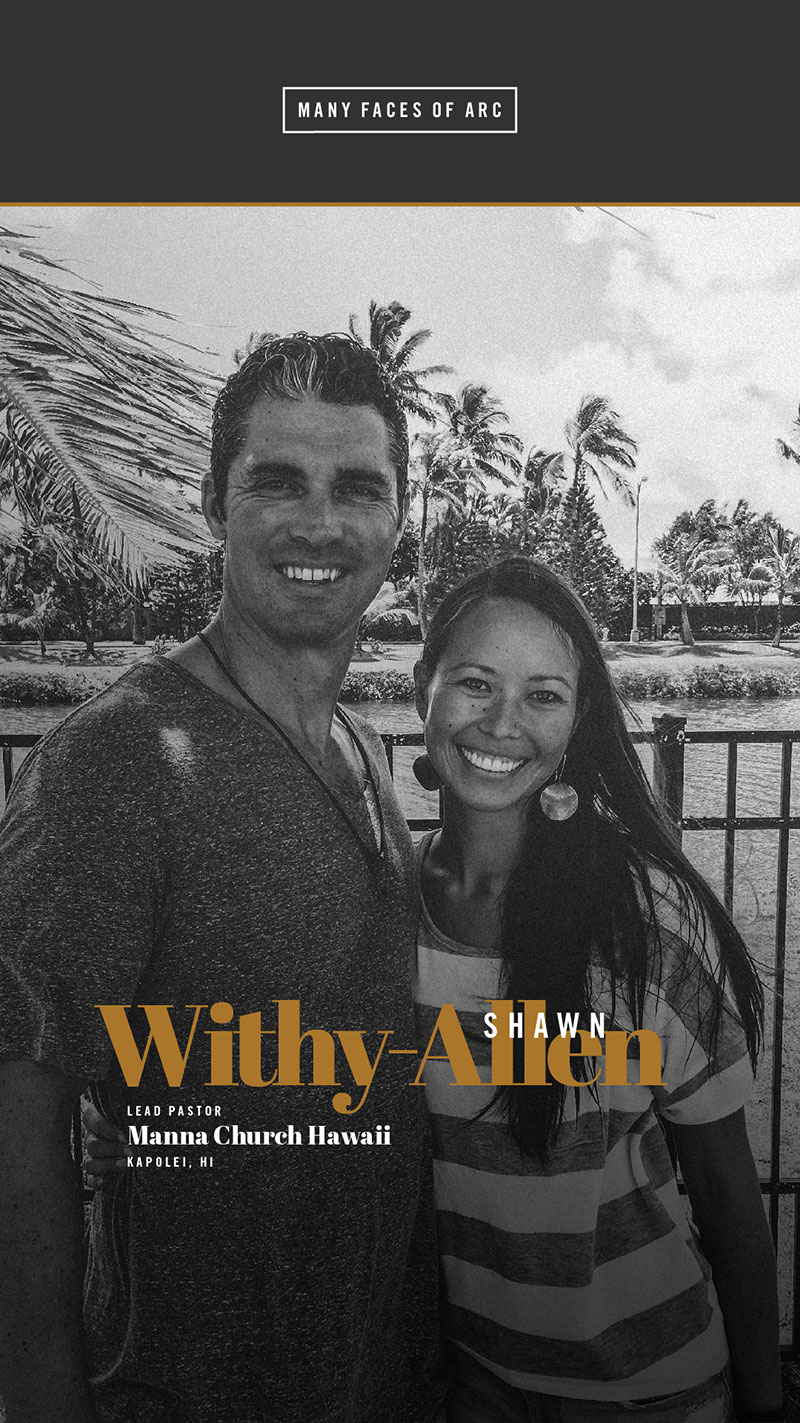 Describe yourself in 3 words.
Loyal, committed, fun-loving
What inspires you and why?
There's nothing more inspiring to me than seeing somebody enthusiastically take their next step with God. From the unchurched agnostic, to the hardcore atheist, to the wounded de-churched person, to the nominal church attender, my heart leaps every time the scales are removed from a person's eyes and heart and they come to the realization that they were created on purpose for a purpose. I had a dramatic conversion at age 19. I would literally tell people, "I feel like a blindfold has been removed and the world makes sense now." Seeing this happen in others holds a special place in my heart.
What is it like behind the scene on your average Monday morning?
Monday is a workday for me, so I get our two oldest out the door to school, check the surf report, and have a "board" meeting with my associate pastor to discuss how Sunday went in between waves. It's a great way to knock out a workout, a meeting, and refresh my soul all at the same time. From there I get home to hang out with my youngest son, so my wife can have a couple of hours to recharge and plan out her week. Then after lunch I write out my outline of the message for the upcoming Sunday.
How would you describe your hopes and desires for your life and/or a testimony of God's faithfulness in your life?
"I live to help bring the reality of God to those who live as if He doesn't exist" — This is a personal mission statement I came up with years back during a season of wrestling about God's call on my life. It encapsulates the hopes and desires for my life and serves as a filter for every opportunity that comes up. It gave me direction during my football career, helped my wife and I say "yes" to church-planting, and has fueled our outreach strategy at Manna Church Hawaii. As I have dedicated my life to living out this mission statement, God has been faithful to bring about the fruit of changed lives to back it up.
Next Article
Previous Article