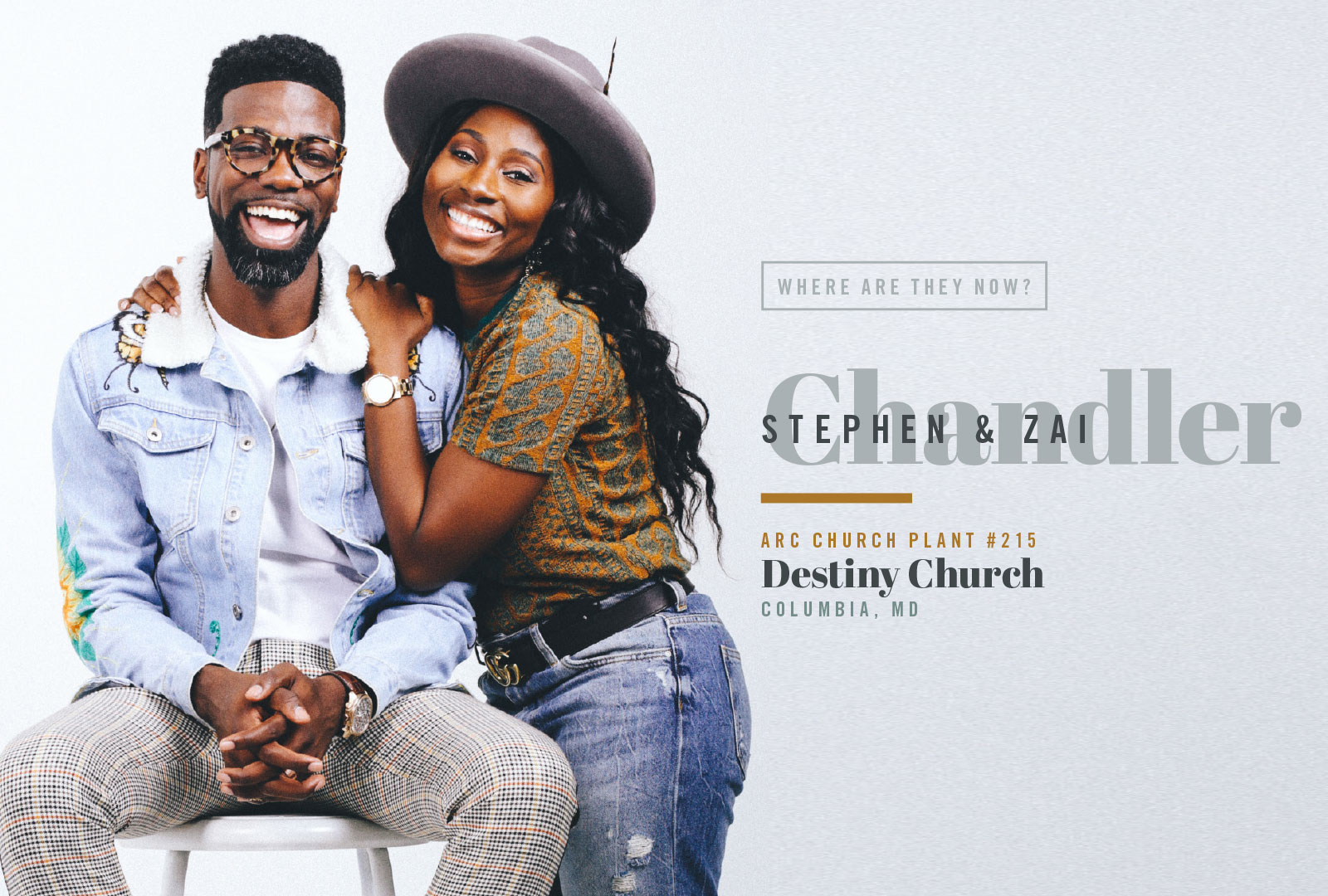 What motivated you to plant your church in the city that you are in?
Living in Maryland my entire life, my heart broke over the hundreds of thousands of people who are yet to encounter the love of Jesus in a way that forever arrested their lives. Every time someone walks through the doors of our church, I feel like I am reaching a family member or someone who represents who I was, and those close to me, before meeting Jesus.
What do you love about your church and community?
Our church is alive with energy, true community where life-long relationships are being formed, and a passion to reach our city burning in the hearts of those who serve. I love that our community is a forward thinking and ambitious community that may appear that God is a distant afterthought but in actuality is posed for a revival.
What has been one of your greatest moments since planting your church?
In February 2018 we moved into a permanent location after three years of portable church. Our church doubled in size over the never three months and is continuing to grow rapidly 12 months later. After seven years we are finally seeing the exponential growth that we were believing for.
What has been one of the toughest moments you've experienced in ministry?
The end of 2016 was probably the toughest season my wife and I had faced. We had a newborn who simply did not like to sleep, there were difficult staff transitions, a tenuous relationship with the school where we held church, and simply not seeing the growth that we felt was possible, All of that compounded the feeling of stress and discouragement. Three months later we learned about the possibility of a permanent location but was followed by 10 months of a stressful legal battle before the building was secured.
What is the biggest change you've seen in yourself or your church since you planted?
I have grown exponentially since the beginning of Destiny Church (then Destiny Harvest Church). Starting out as an isolated, inexperienced and insecure 24-year-old pastor, I now have a network of great leaders that are true friends. I am eight years wiser and less insecure than I once was. I feel like the growth of our church over the last eight years has simply mirrored the journey of internal growth that the Lord has taking me on.
What do you want to share with someone thinking about becoming a church planter?
Don't do it unless you are committed to doing it the right way. The right way is within a community of church planters that have gone before you and that have your back. You must be properly resourced and at a personal season in life where you are emotionally buoyant enough to fight for your city as if you don't want to see one person pass into a God-less eternity.
How has being a part of ARC impacted your life and family?
It has been an absolute life source. Our best friends, greatest support, most innovative ideas, and greatest inspiration has come within our ARC Family. Destiny Church would not be possible without the ARC.
Next Article
Previous Article