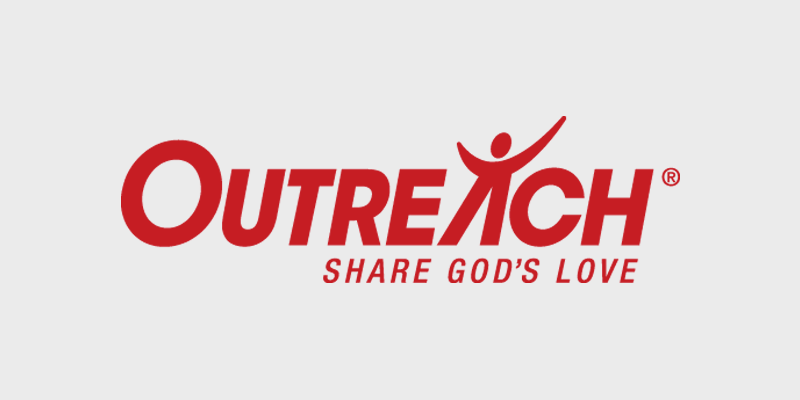 Advertising & Marketing
Outreach, Inc
At Outreach, we understand church planters and know you are often juggling a variety of responsibilities with a limited amount of time. We are here to help alleviate some of the headaches and hassle so you can focus on what is most important: building relationships and extending the love and hope of Jesus.
We provide all the resources you need to gain exposure and momentum in your community, such as branding, professional design, direct mail, indoor and outdoor signage and banners, invite tools, new mover programs, social media marketing, community events like movie nights, comedians, special speakers… and so much more. We are your ultimate resource for everything you need to make a powerful, ongoing impression as you connect with your neighbors.
Outreach Inc. values new churches and church planters because our history starts with one: Outreach founders, Scott and Susan Evans began as church planters in 1992 moving their young family from Colorado to Oceanside, CA to help plant New Song Community Church. After Scott put his business marketing skills to work promoting the new church, other churches in the area began calling and asking for help, and Outreach Inc. was born.
Now in our 21st year, Outreach Inc. has helped thousands of church plants and new church locations launch and succeed in reaching their communities for Christ. We love new churches and we want to be your partner in launching effectively and reaching your community to expand God's Kingdom.
Special Resources for the ARC Family
$800 In FREE Signs, Banners, Invite Cards and Social Media!
Outreach is giving away over $800 in Free marketing materials – no strings attached! This is for any new church plant or new location! Fill out the simple form and you will be on your way to receiving this fantastic offer!
Learn More
Tim Speweik
Director of Ministry Development
Tim has over 20 years of experience in marketing/church marketing. He has assisted in over 600 church plant launches. A grad of Michigan State University. A past children's pastor, husband to Aimee for over 25 years and father to 12 children. He knows what causes that.